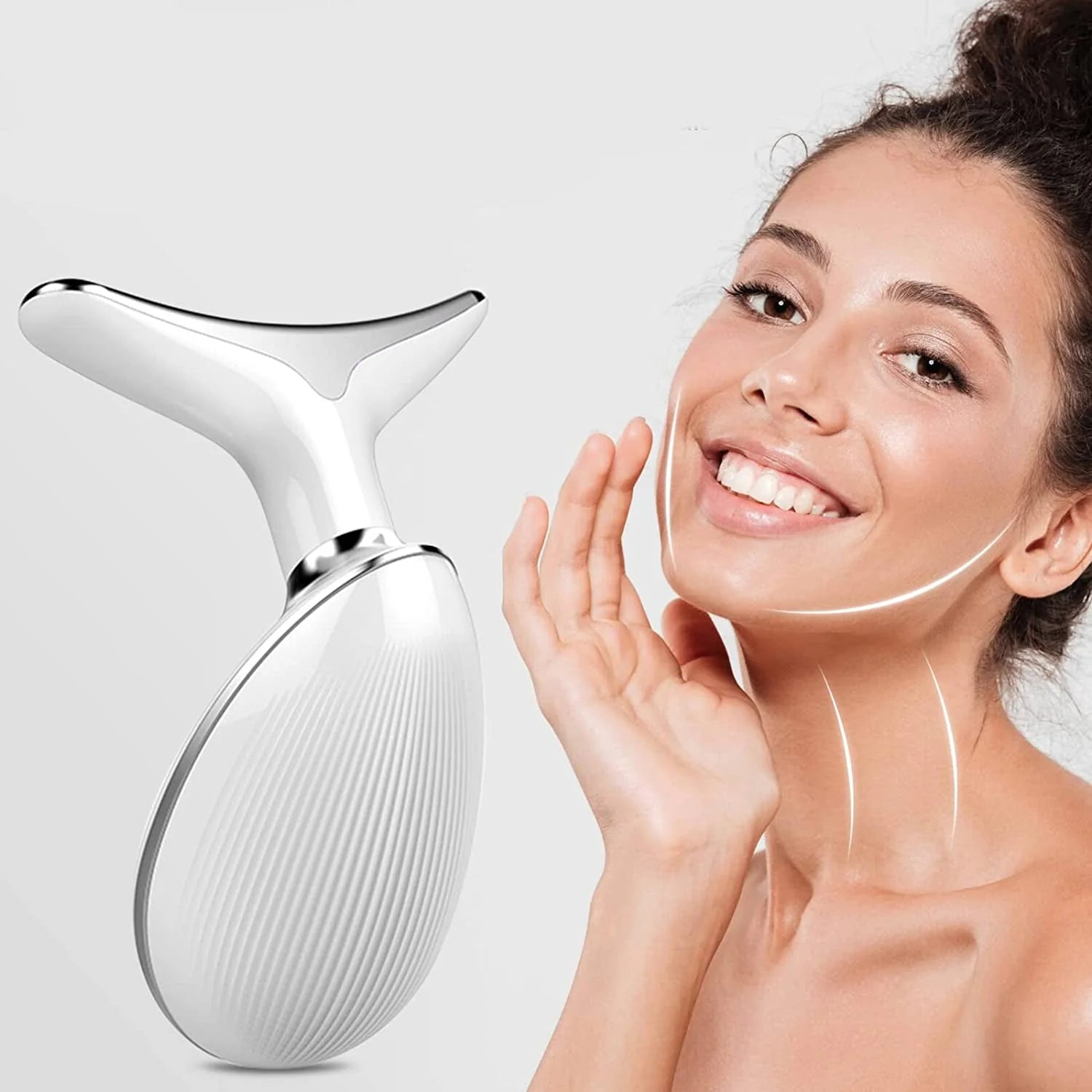 Advanced skincare for all
Integrate the power of microcurrent + LED light therapy into your daily skincare regimen with the Dermafin™ Complete Care Wand!
Join the Movement!
Green Light: Deep Cleaning

In LED light therapy for skin, green light acts as a cleanser, by improving your blood circulation to promote cell oxygen utilization and regeneration. This technology is best used to treat breakouts, dark circles, uneven pigmentation, broken capillaries and sunspots.

Red Light: Reverse Signs of Aging

By delivering low-level wavelengths of red light, this safe, gentle, and non-invasive therapy can promote: collagen and ATP production, improved circulation, and a healthy inflammatory response – all without downtime or side effects.

Blue Light: Drain Lymph & Moisturize

Blue LED light treatment uses blue light emitting diodes to help skin absorb beauty serums, increase collagen production, as well as treat a larger range of concerns including fine lines and wrinkles, pigmentation, redness, and large pores.
Angela P. (Buffalo, NY)

"I am not a fan of most new-age devices, but this was a game-changer for me. When I began using the Dermafin paired with mouth tape, my entire face transformed. Wish I would have started using this at a younger age."

Lina V. (Portland, OR)

"I can't even begin to describe how much I love my Dermafin! It's been a total game-changer for me. I saw my jaw slim down pretty quickly, it took longer to see my wrinkles smooth out a little."

Kieran H. (Bradenton, FL)

My girlfriend bought one for both of us a couple months back and I have to say I am blown away with how my face has changed since I started using it. 10/10 would reccomend!"